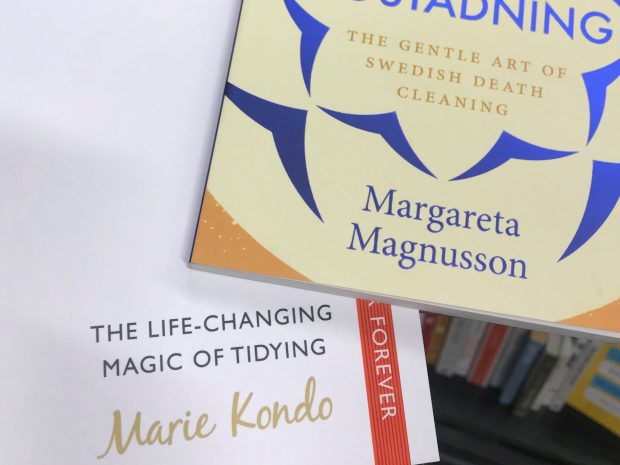 Our mission is to make leeds.gov.uk simple and easy to use for all our citizens. Like many local authorities, however, we've accumulated vast amounts of website content. 
At the start of 2019 we had over 1,500 pages and 9,800 PDFs - anything from strategy reports to event flyers. This is partly because it's hard to find the time to tidy up. This volume of content creates many problems: important information can be difficult to find using the search tab, and it can easily go out of date.
Spirit of the law
Making all 9,800 PDFs accessible would require extensive training, software, time, and money. But even without those barriers, just making the PDFs accessible doesn't make the content in them open and easily usable for everyone. For us, compliance is more than a tick box exercise, and designing accessible content is just as important as the code.
We came to the conclusion that we needed to reduce the amount of content we keep to make the website more effective, and to open up important content by bringing it into web pages instead. The accessibility regulations have really given us some momentum to achieve that, with the challenge they bring to PDFs.
All we needed was a way of convincing busy colleagues that discarding things is worthwhile.
Fortunately, like Marie Kondo, we love mess!
Taking care of our possessions
What if we thought about our online content in the way we look at personal possessions?
It's often easier or preferable to buy than to discard, and to create rather than maintain. This is the culture that led to content getting out of control. If we imagined all of our PDFs as physical files left in cupboards or garages, we'd soon do something about it.
Just like possessions, digital content also needs care if it is to remain relevant and useful. It's important that we design maintenance into our processes, so we can look after the information we keep.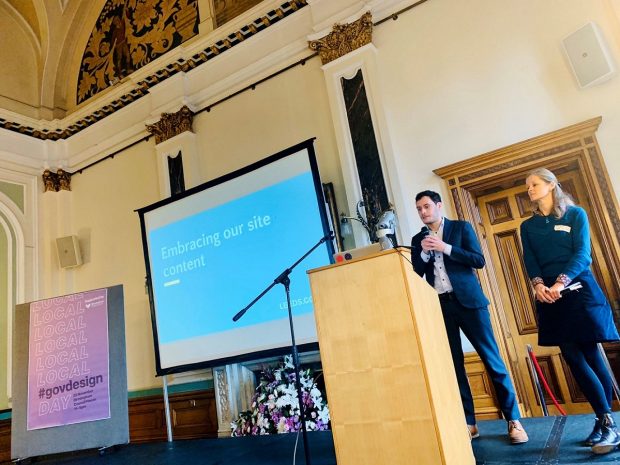 An approach to tidying
There's no shortage of tips on tidying up your home and possessions.
We first explored how much of Marie Kondo's tidying-up philosophy would be applicable to our management of website content. But we got stuck on one principle - does it spark joy?
As much as we deliver vital services, finding joy in that content was unlikely. It's a council document! But we can ask whether it is helpful or useful to our citizens and whether it makes their lives easier.
Marie Kondo's approach is not a perfect fit for our content management, but there is another philosophy.
The answer: Swedish death cleaning
It really isn't as morbid as it sounds.
Put simply, it's the tidying up you do when you prepare for your time on earth to end. And it can start at any stage of your life.
The philosophy can be refined to 5 main principles:
the cleaning doesn't have to be done in one go

begin with the items you have in cupboards or garages

leave sentimental items like photos until last

if you know what you'd like to be done with an item, leave a note 

it's a chance to ask people if they want your item
Leeds Beckett University has explored applying the Swedish death cleaning approach to personal 'digital estates'.
If we were to apply these principles to our website management, what would they look like?
It's something to chip away at, request by request
We tackle content proactively by applying standards universally to requests from services to update the website. Longer timescales allow us to think intentionally about the quality of content that goes onto the website.
Start with content we can see, but citizens can't
By auditing our website collection and folders behind the scenes, we could remove old and out of date PDFs that were no longer linked to on pages. This would also improve our website search.
Leave the redesigned content until the end
We're redesigning content for many services, but it's a long process. Having team members dedicated to maintenance allows us to look after existing content, prepare for reviews, and focus on tackling PDFs.
Develop good governance and records
Alongside open standards, we create content records for any newly designed content. This helps us to better understand the content's user needs, key dates, and contacts to ensure information stays accurate.
Generate positive relationships with services
We don't need to wait for a content review to have meaningful conversations with services about making improvements to content.
By adapting Swedish death cleaning principles, we ask whether someone would be happier if content is saved. It's a different approach to how we used to think about content, and helps keep citizens at the heart of what we do as it reminds us to think about usability for everyone, no matter their circumstances. 
Results so far
We have removed over 3,000 documents from leeds.gov.uk while keeping our page number at roughly 1,500. At the same time, the quality of content has improved and we are better at keeping it up to date.
While there have been challenges and difficult conversations, we're making significant progress. It's certainly looking more achievable to meet the accessibility regulation deadlines.
Through the tidying up approach we:
meet our duty to citizens in providing clear and easy online services

have guidance and processes that are easier for new staff 

have content that is more sustainable

have a leaner approach that provides value for money

better prepared for any future legal requirements
Few people are raising their hands to do this work, because it's not easy. But if we don't do the hard work to make things better for citizens, who will?