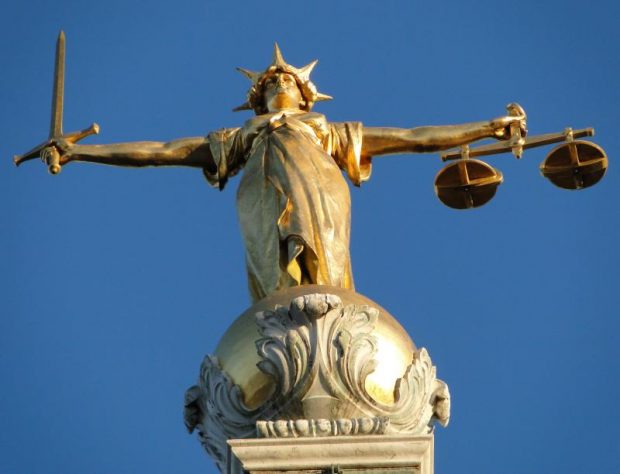 You'll likely remember where you were when you heard about the accessibility regulations for public sector organisations.
You may still be going through your response, as you read this. This blog post will help:
explain what our challenge was and maybe show any similarities with yours
understand why it's OK to be honest about what you do not know and what to do about it
give insight into the immediate benefits we saw and what you might experience too
show the lessons we learned and what you can avoid
explain how we feel now and going forwards as a service
And, it finishes with 5 things we've learned from our journey with the accessibility regulations.
We want our customers to see us, use us and talk about us – so we need to be inclusive
I work at the Disclosure and Barring Service (DBS). We work on services like getting a copy of your criminal record that you need for a specific job or because your new employer asked for it. There are different levels of checks and the first level is called 'Basic'. It costs £23 when you come directly to us.
You can also apply and view your Basic DBS check result online. This, as well as the paper certificate, is at no extra cost to you. The online Basic DBS check result helps speed up the recruitment process and takes a bit of pressure away from an already time sensitive task for the customer.
DBS processes over 1.6 million Basic checks a year. 350,000 of these checks are handled through the DBS managed Basic Digital Service. This allows these people to start employment much quicker in England and Wales, in sectors ranging from the financial services to aviation.
"You don't know what you don't know"
While we knew we were experts on our services, we knew we needed to ask for help to make sure we met the accessibility regulations.
We're a public body sponsored by Home Office, so we put the word out to our colleagues there that we could do with a hand. We wanted to remove any barriers to our service and meet the deadline. But we also wanted to understand the details from accessibility experts, so we could do this work using the internal capacity available and build inclusive thinking into our service development process going forwards.
It probably seemed a little ambitious and a scary time to start learning as a hard deadline approached but Home Office answered the call and we were ready.
Keep talking, keep sharing, keep doing
We worked closely with Home Office accessibility experts and added more testing resource into our existing team.
Firstly, our internal testers tested every aspect of the Basic service and produced comprehensive outcomes against the regulations. Then Home Office stepped in to show us how to interpret these findings and showed us how to resolve the issues.
It was very much a teacher and student approach at first. However, we started to see a gradual shift in us independently analysing and interpreting these findings with Home Office watching us and offering help when needed.
We came up with a backlog and created sprints that included fixing broken skip links, poor contrast and errors with alternative text, but also writing our accessibility statement. One of the new features added was a session timeout warning that displays before the application is about to close due to the user being idle.
It was important to keep talking and sharing. The end result was producing, prioritising and completing all recommendations on time for the Wednesday 23 September deadline.
Five lessons we've learned
1. Don't panic!
Keep calm, and start with what you do know. What are your capabilities and resources? You can always augment them.
2. Give yourself a break
Don't judge yourself harshly - this might be the first time that you've done something like this, so accept that it may feel slower than your normal pace of working. There's no room for worrying about velocity with accessibility. We're talking about users that need inclusive services so it's more about getting it right. Take the extra time and care to understand.
3. Don't underestimate yourself
You're likely to have the skills you need closer to home than you think. We had a team that included performance analysis, content design, user research, development and testing - all of them strengths in this process.
4. Attitude matters as much as skills
Be open and motivated. Expect to put in the hard work. We did this project remotely in its entirety, during a global pandemic. Our barriers did not matter when it came to our users.
5. Consider your hardware and software
We had the software and the people but when it came to hardware, we had to make sure it was right. We sought advice and reviewed the options before we procured anything.
September is over, what now?
Accessibility is not a checkbox for the DBS.
We're putting inclusive design at the heart of our service development. We're currently building out our processes and criteria. We're also making sure that we keep talking to our former teachers at Home Office as we want to keep getting this right.
Most importantly, we're still learning and that'll always be the case.
We want to hear from you
Have you asked for help and collaborated with colleagues? Have you given yourself headspace to learn? What have you learned as you've prepared for the accessibility regulations?
It's important to talk to subject matter experts and not panic alone.
We want to hear about your own experience making your services accessible and inclusive. Please leave a comment below or email us at dbsdigitalops@dbs.gov.uk