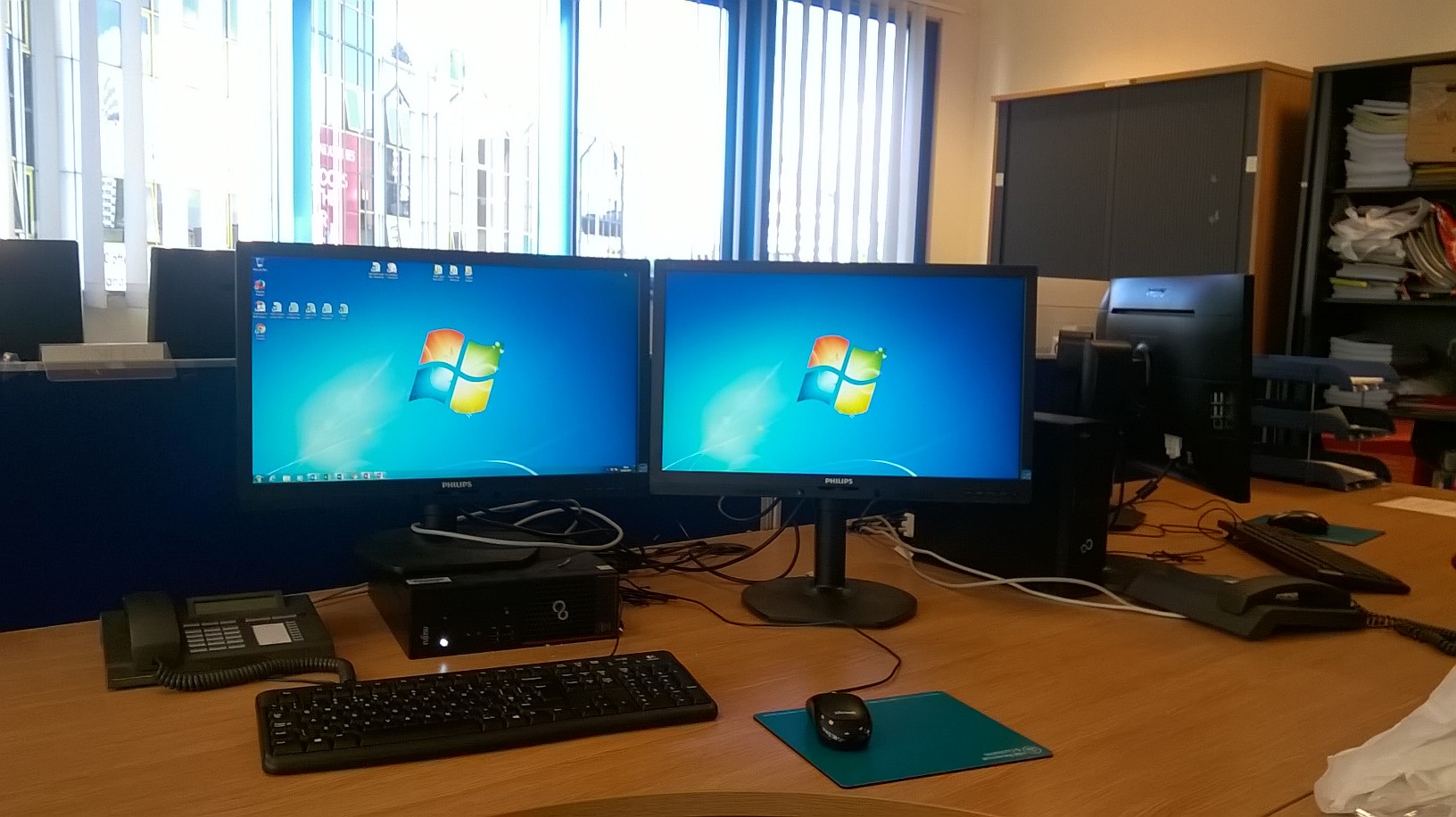 In this latest blog post in our Accessibility and Me series we speak to Robert Martin, who works for HMRC's Individuals and Small Business Compliance directorate.
Robert was diagnosed with Asperger's Syndrome (AS) at 55 years old. AS is a lifelong neurological disorder on the autistic spectrum.
AS can affect social communication, interaction and imagination. It means Robert has to work a lot harder to understand what people mean and why they do what they do.
We talked to Robert to find out more about living with AS and what accessibility means to him.
Tell us about yourself
I have a degree, a long working career and 2 grown up kids. I am addicted to collecting music in any format!
Because of AS I don't see a lot of the innate social signals that people use. Language can be very confusing. I tend to take words and ideas for their literal meaning.
Goals and objectives mean far less to me than the steps that can get me there. I look for clues, patterns and sequences within information and actions.
Gaps in my understanding are a constant source of anxiety. I often freeze in situations or use avoidance techniques. I take a lot of time to prepare and bring myself into the real world of human interactions.
Life was very dark for a while after my diagnosis but I found a way back. I can now look forward to the second half of my life. I am learning new things, improving social interactions, making friendships and putting the skills I've always had into practice.
What technology do you use?
For work I use a desktop PC with a double screen, printers and a desk telephone.
At home I use a touch-screen desktop PC and a netbook for casual browsing. I also have a wifi laser printer, a Windows mobile phone, an AV visual amplifier and a TV linked to the internet.
I am sensitive to noise, which can give me headaches and reduce my concentration. I use noise-cancelling headphones to reduce background noise at work. Sometimes I need to block nearby chatter or my own distractive thoughts. Hooking up to my mobile and playing relaxation music helps me to focus on tasks. The headphones also make the audio content on e-learning modules come alive.
I use standard software like Word, Excel and Outlook. I also use programs specific to work, along with Internet Explorer and other search engines.
Familiarity is important to me. I struggle with new systems and I have a high level of anxiety over using new software systems. I prefer remote electronic learning over face-to face.
How do you use the web?
I use the web for inspiration, research, education and information. This helps to plan for my future and pursue my hobbies of music, old films and TV programmes. I also browse online retailers. I tend to visit the same sites again and again because I trust them.
For work I research to prepare topics for team presentations. I use search engines like Google to help me understand language. I get frustrated if search results are poor, irrelevant or too many.
I have always been aware of my social vulnerabilities and this makes me wary. I don't use online banking and social media platforms apart from YouTube and Whatsapp.
I enjoy communicating with text messages. I have my email service linked to my mobile phone but tend to ignore the vast majority of emails received.
What barriers do you regularly face?
Anxiety restricts my use of social media, operating electronic accounts and conducting real life business over the internet.
I need a reason to locate a website. If I don't already know of its existence or about its content I can only get there if I am directed or if by accident.
Websites that don't do what they are supposed to do or that offer me poorly defined choices will cause me frustration and anxiety.
Things that will make me feel very uncomfortable include:
buffering

slow responses

inactive links

glitches that stop me from completing forms
Web pages that have unfamiliar formats and too much going on at once are much more difficult for me to process. This can include lots of text, pictures, sound, video and data. It means that my ability to plan, organise and prioritise information is impaired. My mind wanders to the bits that interest me and blocks the rest.
What should content designers, designers and developers be doing?
Learning about the difficulties and experiences of diversity groups. They should also be finding ways of ensuring ease of use and making a happy experience for everyone.
Testing to make sure that all components of the website work as they are meant to and run smoothly.
Building reliability and trustworthiness and making sure the hardware behind the site is up to the job.
Strengthening data security if the site requires personal data. Building systems around familiar processes and non-digital ways as much as possible to allow people using the site to feel comfortable enough to share data.
Keeping designs simple and well structured to minimise confusion and information overload. Keeping text in short chunks and making it clear. Providing clear guidance on how to use the site or complete forms to reduce anxieties.
Developing good search engines within a site if it contains extensive information.
Providing choices for people to access information in a selection of formats and media and how they wish to receive help.
You can read more in the other interviews in our Accessibility and Me series.
If you would like to talk about accessibility issues you face for a piece in this series, contact accessibility@digital.cabinet-office.gov.uk.
Don't forget to sign up for email alerts.